Bowel and Liver Trust Friends help The Trust fight diseases of the gut, liver and pancreas by committing to a weekly, monthly or annual donation. Donations of $5 or more are tax deductable.
The support of Bowel and Liver Trust Friends helps us:
Fund research into cures for digestives conditions and ways of improving the lives of people who have them
Provide evidence-based information of a range of conditions that affect the gut, liver and pancreas
Raise awareness of digestive health and benefits of understanding your gut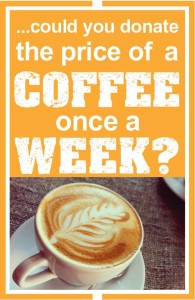 In return for your support we'll send you information updating you about our work and about the most interesting developments in the world of gastroenterology. You will also get an early invite to Public talks on the Gut.
Our work reaches many people every year but we couldn't carry on without our supporters. We don't receive any money from the government and we work hard to make sure that as much of your donations as possible goes directly to helping people.
Giving up one coffee a week and donating the money to the trust would make a huge difference to the work we can do – Can You make this happen?
To join Bowel and Liver Trust Friends please complete this form – or contact us on (021) 02413305 for more information.