George Scrimshaw (Patron)

George is a successful Business Man with over 35 years in the Insurance Business.   As a successful Insurance Broker George was the first New Zealander to qualify for   the Top table international award. George believes nothing is impossible he loves l   life to the full and is now enjoying many golden years with his delightful wife Kaye.   He has two lovely daughters and 4 wonderful Grandchildren. As a founding trustee   of the Bowel and Liver Trust he has a real passion for the work of this organisation   and has said he will use all his fundraising skills to the best of his ability. George is   also a deeply Christian Man and a follower of Jesus. His appointment as Patron to   the Gut Foundation is a real asset to the organisation.
Jacob Wolt (Chairman)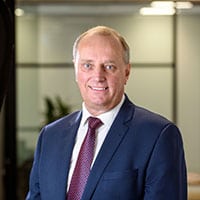 Jacob Wolt joined the Board as a trustee in 2017 and was asked to take on the role of   Chair  in mid 2018. As the leader of Cambridge Partners Institutional Advice division,   Jacob works with organisations to design, implement, and manage risk appropriate   investment portfolios. He has been advising and managing investments for institutions   since 2005. With a background in education and governance Jacob has a particular   interest in advising and educating boards, committees and trustees in the institutional   and not-for-profit space.
Dr Andrew Day 

   Associate Professor Andrew Day is a Paediatric gastroenterologist based at the University of Otago           (Christchurch) and Christchurch Hospital. Andrew has focused interests in problems affecting the bowel and liver, particularly in infants, children and adolescents. His special research activities in the areas of Inflammatory Bowel Disease and Coeliac disease are recognised regionally and internationally. Andrew has returned home to New Zealand after many years overseas, and is working to improve the gastrointestinal health of children in Canterbury and New Zealand.
Dr Richard Gearry

Richard is a Professor of Medicine at the University of Otago, Christchurch and Consultant Gastroenterologist in the Department of Gastroenterology, Christchurch Hospital. He completed his Medical Degree in 1995 and Specialist training in Gastroenterology in 2004. He undertook a PhD in inflammatory bowel diseases in Christchurch between 2003 and 2005 before spending time undertaking further Fellowships in Melbourne and London. He is also a Trustee of Crohn's and Colitis New Zealand and Medical Director of the New Zealand Nutrition Foundation. Richard is passionate about optimising gastrointestinal health through research and improvements in expertise and equipment for people in Canterbury. He regularly speaks to patient and public groups on gastrointestinal health and is a proud Trustee of the Gut Foundation.
Edward Mactier Ferguson

Mac has a long history of community service. Firstly as Chair of Pitcairn Crescent Kindergarten followed by Waimairi P T A. During this time he was also involved in the Jaycee movement which saw many local and national projects completed. One of his highlights would have been the 1974 Commonwealth Games where he was responsible for reception and recreation in the Games Village. His Jaycee involvement resulted in being awarded a Life Membership of Jaycee International. His membership of the Christchurch Football Club renewed his friendship with Tom George. His subsequent involvement meant he served in all facets of the Clubs structure from Junior Boys' division to managing many teams and many years as Vice President. At present he is a Trustee of the Clubs Foundation Fund. Mac is married with 3 Children and 11 Grandchildren.
Valerie Elder (Life Member)

Ms Valerie Elder, Life Member to The Gut Foundation, Canterbury. Valerie was appointed Secretary to the Trust in 1993 (whilst working as a Medical Secretary in the Gastroenterology Department at Christchurch Hospital). Having had a career spanning 30 years in the health system at Christchurch Hospital, Valerie is still passionate about promoting research and education of Gastroenterological disorders.
Tiny Hill (Life Member)

Cantabrian Tiny Hill, has built his life around rugby, putting together a portfolio most could only dream of. He has done everything from playing for the All Blacks to being a national selector, from being president of the Cantabrians Club to helping start up the Rolleston Rugby Club. Tiny Hill, a career soldier with the New Zealand Army for more than 30 years, went on to coach Canterbury rugby for five years, and was an All Blacks selector from 1981 to 1986. He was also made a life member of the Canterbury Rugby Union. The Tiny Hill coaching week is a regular event, each season the Cantabrian Rugby Football Club, with assistance from the CRFU Coaching Development staff and Club Coaches, conduct coaching clinics for our young players. These clinics started back in the 1960s, are a testament to the status that the local sporting community hold Tiny in.
Graeme Rhodes (Treasurer)

Graeme Rhodes has worked in the accountancy profession since 1995, and became a director of Moore Stephens Markhams Christchurch in 2002.
Outside of work his interests include most sports, with a particular interest in motorsports where he races an RX-7 with fellow director Paul Rickerby. Regularly involved in volunteer work, he is the treasurer for the Christ's College Old Boys Association. Married to Kim, he has two sons.
Toby Giles (Honorary Solicitor)

Toby is a partner of Saunders & Co Lawyers in Christchurch, practising in the areas of commercial and corporate law, property development, and technology. Toby completed his legal education at Canterbury University before joining Saunders & Co in 2002.
Toby is also a current director on the board of the Christchurch Football Club, delegate to the Canterbury Rugby Football Union, and acts as honorary solicitor for the Bowel & Liver Trust, Christchurch Football Club and Waimairi Tennis Club. Toby has formerly been a senior rugby player, and currently enjoys golf, skiing, tennis and mountain biking in his spare time, as well as travelling with the band he manages! Toby's attitude to his professional and personal life is to be as commercial and pragmatic as possible, having due regard to all the fine print, in order to be a facilitator of progress rather than being a legal hindrance. It is this skill with which he trusts he can contribute to and benefit the Gut Foundation as their honorary solicitor.
Prof Catherine Stedman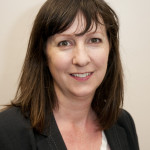 Catherine is an Associate Professor of Medicine at the University of Otago, Christchurch, and Consultant Gastroenterologist and Hepatologist in the Gastroenterology Department, Christchurch Hospital. She studied medicine at the University of Otago and completed FRACP specialist training in both gastroenterology/hepatology and clinical pharmacology in Christchurch and Sydney. She undertook PhD studies at the University of Sydney and a clinical fellowship at Westmead Hospital, and completed research at the Salk Institute (California). Catherine is actively involved in liver and hepatitis research and is a member of New Zealand Hepatitis and Medical Council Advisory Panels. She is passionate about providing excellence in all aspects of patient care and improving New Zealander's gastrointestinal health through research
General Manager – Margaret Fitzgerald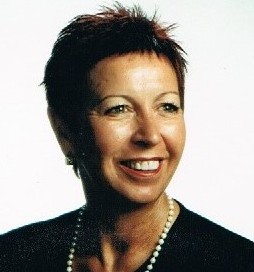 Margaret works part time for the Gut Foundation.  She would tell you that her previous CE Roles both Internationally and here in New Zealand never prepared her for what a difficult job it is to raise money for research into New Zealand's biggest Health issue – Gut Disease! On top of that it's so hard to get people to talk about Gut issues and that's one of the reasons why so many of us are dying.
Margaret is passionate bout spreading the word about Gut health and supporting our clinicians and researchers to find solutions to these diseases.
Every Day in New Zealand 9 People are Diagnosed with Bowel Cancer
We have the Highest Rates of Inflammatory Bowel Disease in all the OECD Countries
Your Contribution matters Click on Donate Now to become one of our Gutsy Heroes.