If you weren't part of our City2Surf Gutsy Hero team this year 2019 but want to support our crew you still can. Register here and donate $15 to get your free Gutsy Hero T Shirt. We will email you when we receive your donation to sort delivery.
The Fun Run was a great success and we will be doing it again next year! This year we raised just over eight and a half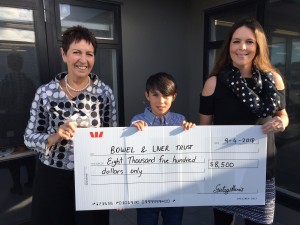 thousand dollars so that was amazing! We hope to be bigger and better     next  year so if you were in our team please enrol your friends for next year   and we can really raise the profile of Gut disease and get some action.
These two Gutsy Heroes, Finnian and Leanne were our top Fundraisers well done you two.
Thanks so much everyone!